Commercial Air Conditioning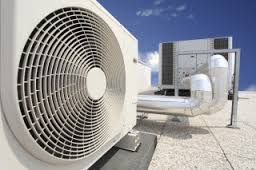 As the saying goes, 'prevention is better than cure', and that's the ACS AIR CON philosophy of good maintenance. But to deliver on that commitment takes knowledge and experience. Understanding air conditioning systems and the environments in which they operate. So whether we're fitting a powerful server room air conditioning system in your office or a single unit in your home, we'll put together an optional maintenance plan which will ensure the system works at peak efficiency and effectiveness throughout its lifespan. Once installed it is essential to regularly service your air conditioning system.
In these difficult times we understand the need to cut costs, but cutting back on equipment maintenance is often a false economy.
Not only will regular services keep your air conditioning system in top condition, they are likely to pay for themselves through the cost savings that come with improved energy efficiency
The service intervals will depend on the particular system you are using.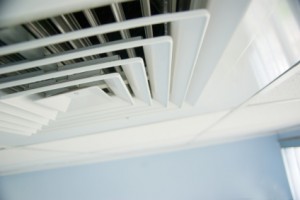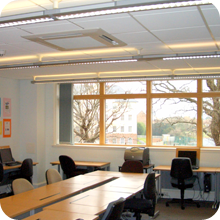 The benefits of having your Commercial Air Conditioning System regularly serviced
The system will run at peak performance. It will be more energy efficient, thus reducing everyday running costs Any problems can be picked up early on, when fixes are likely to be cheaper and easier to apply, It will last longer before it needs to be replaced, You are far less likely to have to contend with a system failure, and the costs and inconvenience this would entail.
Avoiding air conditioning breakdowns is a major priority for all our customers. Our experience also tells us that regular planned maintenance is essential to ensure efficient, trouble-free running of any air conditioning system.

Cutting back on maintenance has been proven to be a false economy. A reactive approach to maintenance, such as repairing the system only when breakdowns occur, significantly increases through-life costs due to premature component failure and inefficient energy use.

A planned air conditioning maintenance contract from ACS AIR CON offers a range of benefits.
All work is carried out by our friendly, in-house, fully qualified maintenance technicians Maintenance visits are scheduled and agreed with you in advance – and of course we're happy for you to change the time and date of the visit if necessary.
We'll save you money by carrying out maintenance only when necessary, depending on your environment and cooling requirements.
You can choose from a range of maintenance service plans, including Pay-As-You-Go or Term Contracts to suit your equipment and your circumstances.
We offer a complete, year round nationwide air conditioning maintenance service – especially useful if you operate from a number of sites.
Every maintenance visit includes a free asset check and our technicians are able to arrange a quotation for any repairs they identify.